Our method maintains complete subject anonymity while detecting even those professionals who alter their presentation.
We provide the entire history of past study participation and a personalized investigation of actionable matches.
CTSdatabase Statement of Mission and Quality
Our mission is to reduce duplicate subject enrollment in order to improve the accuracy and quality of clinical trials.
Our employees demonstrate that quality comes first by continuously increasing their knowledge of our sponsors and their processes toward a mission of supporting the study team and improving opportunities for successful study outcomes.
CTSdatabase is implemented at the site level where it is used to detect duplicate subjects during pre-screening, as well as on the study level, where it is performed alongside screening procedures. We also integrate directly with IRT as a single-step check for your subject's eligibility.
Have your own story? Click here to share with us and be automatically entered to win a Starbucks gift card.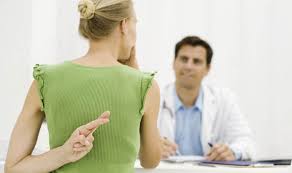 The winner of the DOTM for June is Brad Littlejohn, CRC from Clinical Neuroscience Solutions!
"Our site in Orlando, FL had a 54 year old male subject that presented for a depression study and we had some familiarity with him. The subject denied any history of any psychiatric diagnosis or treatment other than depression and we were aware that he had participated in clinical trials in the past. However, we were totally shocked when after registering the subject in CTSdatabase, we received multiple alerts about the subject having participated in a Schizophrenia trial at site in Philadelphia, PA six years prior. The subject denied this of course, but the match was accurate.

It just goes to show that you really never know and highlights the importance of a clinical trials database like CTS."
Publications and Presentations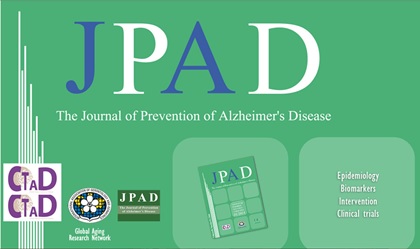 The Journal of Prevention of Alzheimer's Disease, 2019 Discusses the rate of duplication in professional AD subjects, and offers findings on new indications these AD subjects present with at matching sites.
The Journal of Clinical Pharmacology, 2016 Highlights the importance of eliminating inappropriate subjects to ensure successful clinical trials, as well as how nonadherence can increase variance, lower study power, and reduce the magnitude of treatment effects.
Innovations in Clinical Neuroscience, 2013 Demonstrates the efficacy of CTSdatabase as a prescreening measure to reduce the number of duplicate and professional subjects entering clinical trials at CNS sites.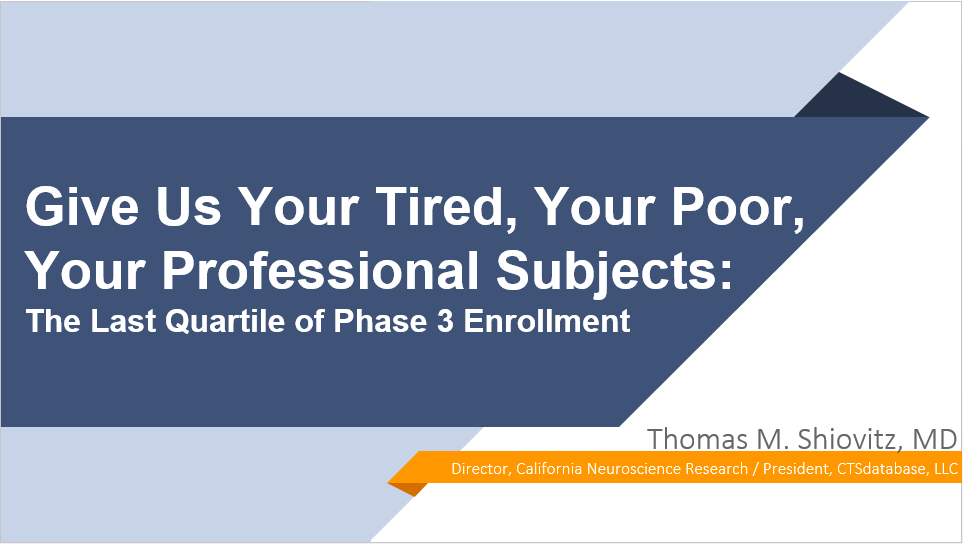 Give Us Your Tired, Your Poor, Your Professional Subjects: The Last Quartile of Phase 3 Enrollment
ASCP - American Society for Clinical Pathology, 2019 Introduces research suggesting that the subjects entered into the latter part of Phase 3 studies are more likely inappropriate (duplicate/professional) than in Phase 2 and Early Phase 3 studies.
American Headache Society, 2019 Explores how safety and efficacy signals in clinical trials may be adversely affected by professional Migraine subjects.
GlobeNewswire, Inc. "The addition of CTSdatabase elevates the CenExel network promise of quality results for every study we support, across our therapeutic areas of expertise," said Tom Wardle, CenExel CEO. "This partnership will also provide greater opportunities for CTSdatabase to expand even beyond its impressive current size, growing the registry to include hundreds of thousands more unique subjects within the next few years."